RECOMMENDED LISTENING
Join Max Rushden, Barry Glendenning and the pod crew for the latest Football Weekly podcast. Tickets for the live shows in June and July are available here – there's even a new date added in Dublin – so get them.
RESERVATION RECOMMENDED
A New Formation: How Black British Footballers Shaped the Modern Game. Tickets are now available for the live event, featuring Jonathan Liew, Andrew Cole and Hope Powell.
Reading at halftime: there is much to admire in this young man.
Half-time: Newcastle 0-0 Arsenal
The Gunners will be delighted to enter the break without cashing. Everything has been Newcastle. As things stand, Tottenham will retain a one-point advantage in the race for fourth place, going into the final game of the season.
44 mins: Burn issues a stupid challenge to Saka on the right wing – the Arsenal man was going nowhere – and Arsenal have a chance to breathe. Odegaard swings the ball into the box, but it doesn't clear the first man. Poor.
42 mins: Another nervous clearance from Ramsdale. The Arsenal goalkeeper was very nervous with the ball at his feet, although he made a few important saves with his hands.
40 mins: Arsenal can't get out of their own half. Joelinton and Guimaraes go wild in midfield like men possessed, both with peroxide blonde hairstyles. No wonder the Gunners are seeing double.
38 mins: Tomiyasu has a problem, he's going to have to get loose! Then comes Cédric, who has the pleasure of taking care of Saint-Maximin for the rest of the evening. The guy had a torrid time against Son in the NLD.
37 mins: The corner is cleared, after

Lightning rod
Dan Burn's knockdown lands on Gabriel inside the Arsenal box.
36 mins: Great stop from Ramsdale! Newcastle is getting closer! Conte will lick his chops. Saint-Maximin passes Tomiyasu for the 56th time, cuts inside and hits a powerful low effort towards the near post. Ramsdale goes down wonderfully to his right, pushing the ball away for a corner. Fantastic football in every way.
34 mins: With all of that in mind, it's fair to acknowledge the work that Howe has done over the past few months. Yes, they spent a lot of money in January, but only three of those signings start today. Bruno Guimaraes (for admittedly big money), Burn (a £13m move) and Targett (on loan). It's pretty good, going from where they were to leading Arsenal with nearly 80 per cent possession.
32 mins: Newcastle had 79% possession in the last 10 minutes. Imagine writing this sentence in 2021.
30 minutes: Saka, however, has been Arsenal's only threat going forward. The England winger cut dangerously a few times from the right flank, but was ousted or fired weakly at Dubravka.
28 mins: Tomiyasu needs Saka home for now. Saint-Maximin is in the mood tonight.
25 mins: A break in play, as Callum Wilson has a head injury. Eeeeeeeesh, it's a teeth/teeth problem. He seems to have lost a few in a challenge. Not pretty! He agrees to continue, but I don't want to see him have dinner later.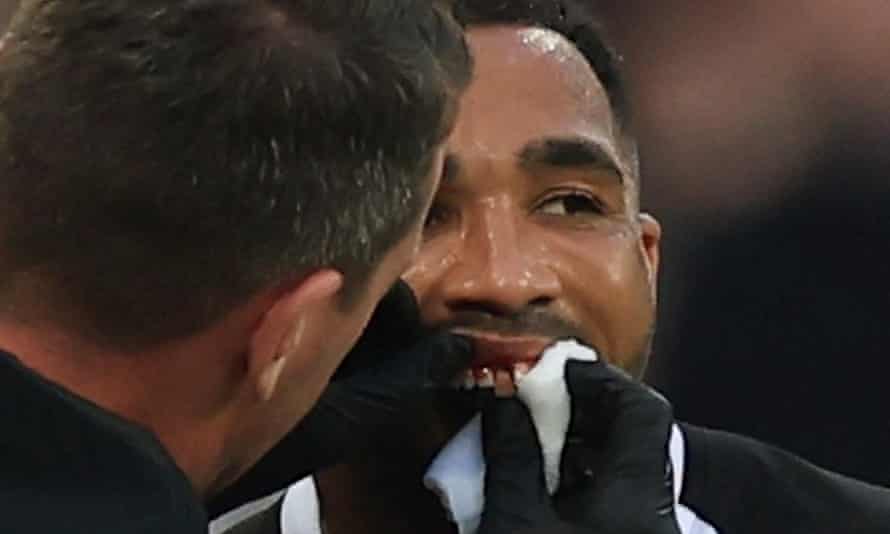 22 mins: "A yellow card for an Arsenal central defender after eight minutes, so as night follows day, that means a red card before half-time," wrote Richard Hirst.
It should be noted that with Everton receiving two red cards in their loss to Brentford, they have now brushed aside two from Arsenal (with 104) at the top of the all-time table (in the Premier League era).
20 mins: Arteta's mood did not improve. Maybe one of the physios can massage her shoulders. They're curled around his ears now, like he's preparing for a fireworks display.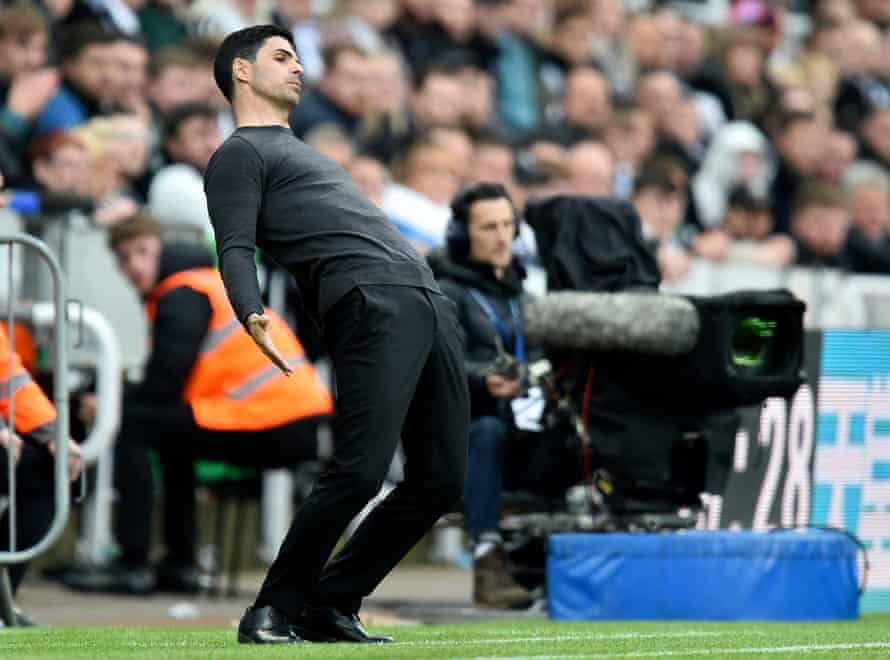 18 mins: Double chance for Newcastle! Saint-Maximin sends Tomiyasu for a Newcastle Brown on the left flank, the Magpies recycle play and cut Arsenal's defense on the right: Krafth hoarse cross shot towards the back post. Ramsdale puts an unconvincing hand on it and the ball breaks… Gabriel is there to tidy up. It was not a goal line clearance, but if the ball had fallen on someone black and white it would have been an open goal. Newcastle come back strong, with Joelinton Cruyff getting out of trouble at the edge of Arsenal's penalty area before having his ferocious drive blocked by White.
16 mins: Wilson and Gabriel tangle near the corner flag. The Arsenal defender looks a little shaken. Arteta watches, in her usual shaky manner.
14 mins: Bruno Guimaraes is good at football, isn't he?
12 mins: Arsenal walks around a construction site with all the urgency of Benny Fazio. Newcastle, who have nothing left to play this season, have all the game so far.
10 minutes: Wilson is spearheading Newcastle's next attack. The home side run this but the striker is just offside as he enters the abundant space between the back line and Arsenal's goal. Arsenal need to get the ball back for a second. A huge cheer goes up as Longstaff makes a solid sliding tackle on Tavares. Oooof.
8 minutes: Yellow card for Blanc, who makes a clumsy tackle at the entrance to the Arsenal area. A dangerous ball is whipped towards the back post, but no significant contact on the ball causes it to bounce for a goal kick.
6 minutes: Ramsdale hesitates on the ball and it's so close to a Newcastle opener! Wilson shuts the keeper down, but the ball deflects directly at White who desperately throws the ball up the pitch. It could so easily have nestled in the Arsenal net.
5 minutes : Arsenal get a corner but Dubravka shoots wide.
2 minutes : Ramsdale slips as he clears the ball but the ball flies to safety.
An email from Charles Antaki: "As far as feelings are concerned, I confess that as an Arsenal fan I have a bad feeling about this one, just as I had a bad feeling for the majority of Arsenal games this season so no change there The only time I didn't have a bad feeling was before the three easy games against Palace, Brighton and Southampton, and look what happened there so maybe i should gird up my loins and conjure up some kind of good feeling, although i suspect it will eventually turn into a bad feeling somehow other.
Peeeeeeeepand off we go to St James' Park!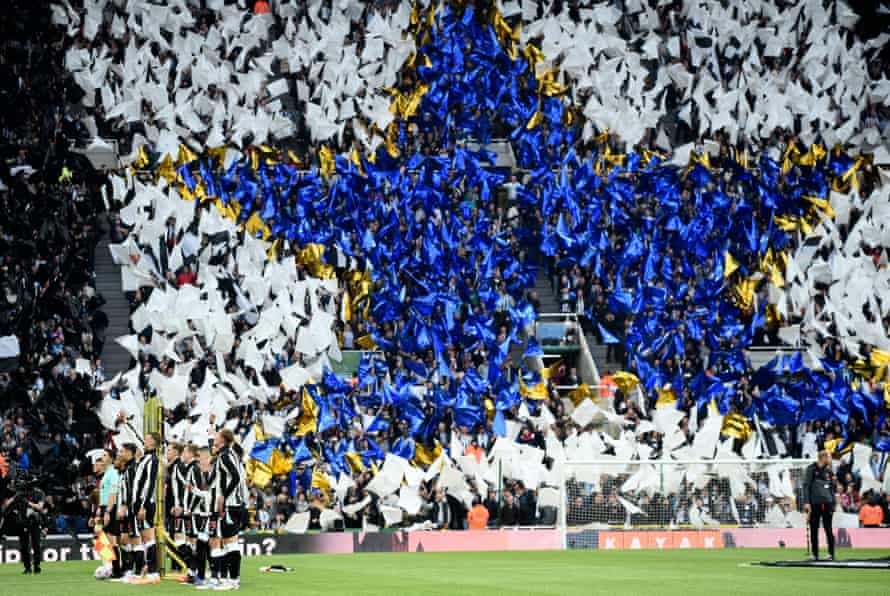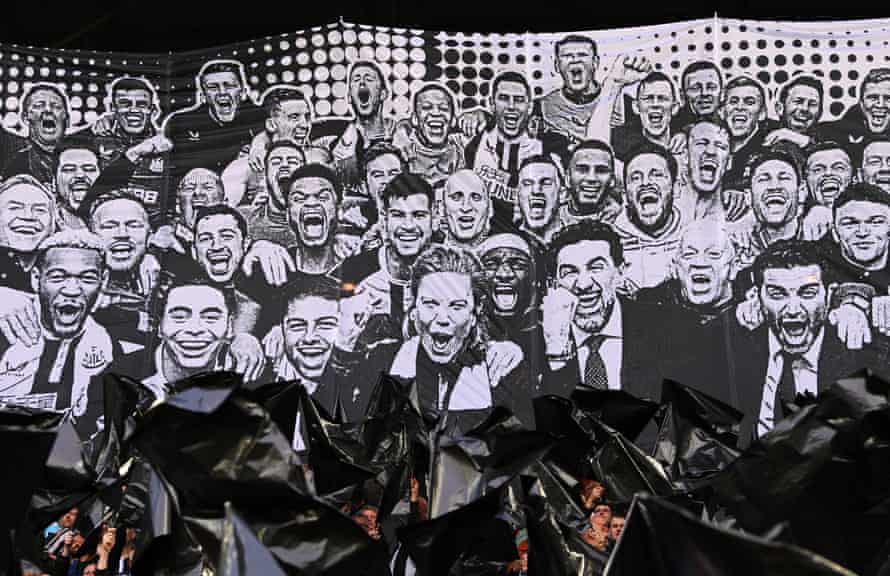 There is another football game worth noting happening tonight… you can join John Brewin for that, with things well balanced at 1-1 after the first leg.
Aaaaaaaaaaaaaa, Callum Wilson starts for the hosts and also receives the captain's armband – he will play ahead of newly named Player of the Season Joelinton. We didn't see it coming at the start of the season.
For Arsenal, a Brazilian, Gabriel, is actually fit enough to start in the center of defense (meaning Tomiyasu can play at the back), another Brazilian, Gabriel (Martinelli), is only fit enough in shape for the bench, which means Emile Smith Rowe comes on the side. White, who had missed the previous three games with a hamstring issue, also comes on.
I don't know why but I have a feeling ESR is going to play a big role tonight.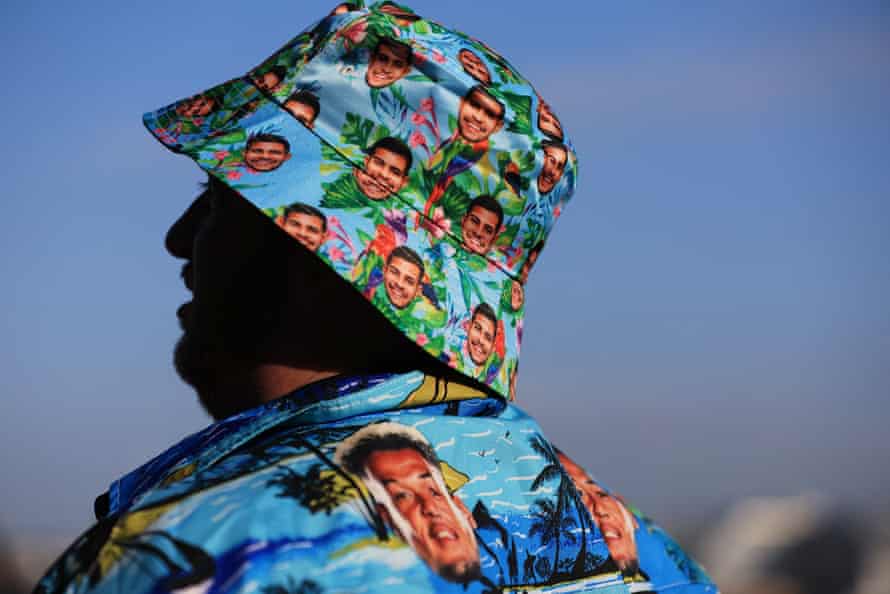 Newcastle: Dubravka, Krafth, Schar, Burn, Targett, Longstaff, Bruno Guimaraes, Joelinton, Almiron, Wilson, Saint-Maximin.
Subtitles: Dummett, Lascelles, Ritchie, Trippier, Fernandez, Fraser, Murphy, Darlow, Gayle.
Arsenal: Ramsdale, Tomiyasu, White, Gabriel, Tavares, Elneny, Xhaka, Saka, Odegaard, Smith Rowe, Nketiah.
Subtitles: Léno, Lacazette, Cédric, Pépé, Sambi Lokonga, Martinelli, Oulad M'hand, Swanson, Patino.
Arbitrator: Darren England (South Yorkshire)
For Arsenal, the math is quite simple. Win tonight and they are in the box to qualify for the Champions League ahead of their biggest rivals, Spurs. Anything but victory in the North East, and Spurs will have an advantage heading into the final day of the season on Sunday, with a vastly superior goal difference.
Newcastle away is not the match Mikel Arteta would have chosen for Arsenal's penultimate game. The Magpies technically have nothing to play for, having secured Premier League status for next season, but St James' Park under the lights is rarely apathetic: the crowd are a naturally excitable bunch and with a host of summer signings on hand On the horizon, the current generation of players will be keen to claim a starting spot next season.
To make matters worse, the Gunners' backline will be threadbare, with an injured Gabriel joining the suspended Rob Holding as the new absentees. Martinelli was also seen hobbling just before his 64th-minute substitution in the derby loss to Spurs. It remains to be seen whether the Brazilian will start tonight.
The game is a tantalizing prospect. Join me for a kick off at 8pm BST!