NASA's InSight lander is completely covered in a thick layer of Martian dust in its latest selfie, which the agency says will likely be the mission's last.
The solar-powered InSight lander is operating at only about a tenth of its 5,000 watt-hour landing capacity, the agency said at a press conference on May 17, and the new image shows just how the regolith has accumulated over the past three and a half Earth years. InSight, an earthquake-seeking lander, touched down on the surface in 2018 in an effort to better understand the interior of Mars. While the data collected by the mission will be available forever, the spacecraft is shutting down its science activities to best conserve energy.
The new image, published (opens in a new tab) On Monday (May 23), shows regolith all over InSight in a selfie taken on April 24, the 1,211th sol (Martian day) of the mission.
Related: NASA's InSight lander detects the largest earthquake on Mars yet
A dusty self-portrait. @NASAInSight took what will likely be his last selfie on April 24. In the GIF, you can see the spacecraft's first selfie in December 2018 and its last where it's covered in Martian dust. https://t.co/gvCNyRPnzC pic.twitter.com/CcN2Qzg90dMay 24, 2022
See more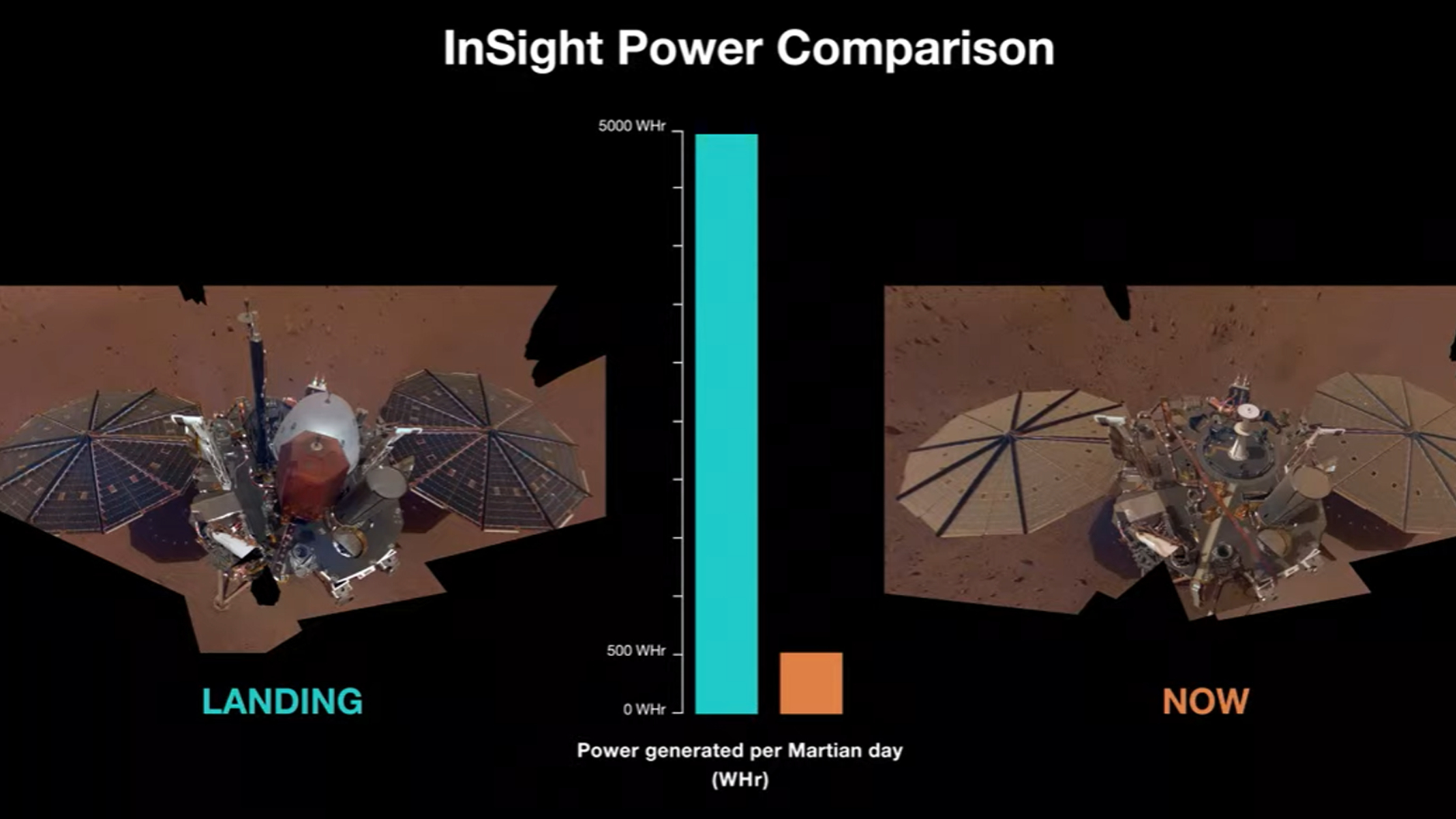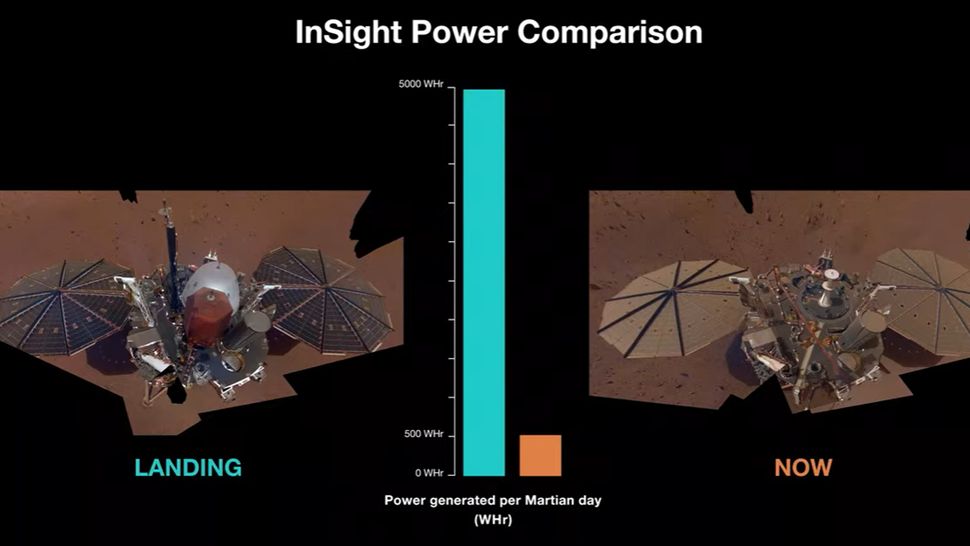 Still, the agency says InSight will likely be too underpowered later this year to conduct further research. But the scientific value of the mission is signaled by the agency's extensions to its work; the lander's primary mission lasted one Martian year, or nearly two Earth years.
InSight did not include a secondary system to clean dust, instead relying on passing dust devils or strong breezes to clean the lander. Engineers managed to remove some dust in 2021, however, by pouring sand on the undercarriage and allowing the wind to blow that sand onto the panel.
With his likely final selfie accomplished, the lander will move his arm into a "retreat pose", an inverted V shape. The earthquake tracking device will still work for a while, but should be turned off at the end of the summer.
That said, InSight might get lucky before this point. Its power may last a little longer than expected, or a passing breeze may finally blow some of the dust away and allow the lander to produce a bit more science later in the year.
"It exceeded our expectations at just about every turn on Mars, so it may last longer than that," Bruce Banerdt, NASA's Jet Propulsion Laboratory principal investigator for the mission, told reporters. at the press conference on May 17.
Follow Elizabeth Howell on Twitter @howellspace. Follow us on twitter @Spacedotcom (opens in a new tab) and on Facebook (opens in a new tab).