NEWYou can now listen to Fox News articles!
Hailey Bieber updated fans on her husband Justin Bieber's health as he suffers from Ramsay Hunt Syndrome and detailed his own recent health scare.
Hailey, 25, was asked about Justin's health while promoting his new skincare line Rhodes.
"He's doing great. He's getting better every day. He's feeling a lot better, and obviously it was just a very scary, random situation, but he's going to be totally OK. I'm just grateful that he's okay. "
Hailey then opened up about her own health scare. The model suffered a mini-stroke earlier this year.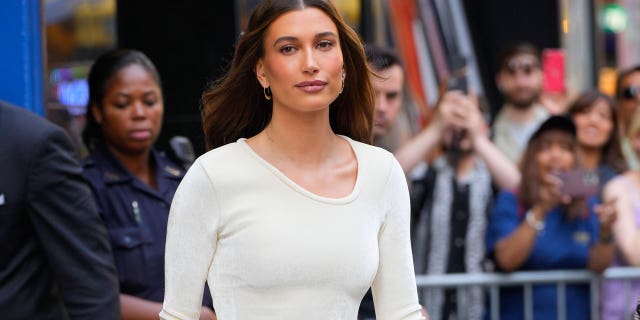 HAILEY BIEBER SUPPORTS HUSBAND JUSTIN AMID DIAGNOSIS OF RAMSEY HUNT SYNDROME
"I feel a lot, well, I feel a lot better after this situation," she admitted. "I feel great. You know, I had surgery to fill this hole in my heart, and I'm just giving my body time to heal and recover."
"It was a bit difficult for me to recover from the procedure, just giving me time to train again and feel normal, if that makes sense. But I'm fine now, and I don't don't need to be on any more meds. So I feel fine.
In September 2018, Justin and Hailey reportedly tied the knot at a courthouse. The couple held an official wedding ceremony in September 2019 in South Carolina.
Hailey revealed that the health issues have publicly brought the couple together.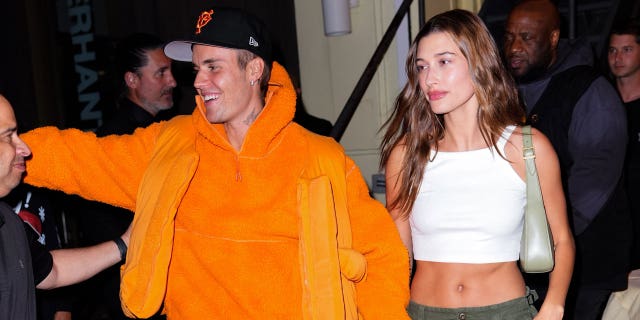 CLICK HERE TO SUBSCRIBE TO THE ENTERTAINMENT NEWSLETTER
"Going through it very publicly in front of a lot of people, it almost forces you, in a way, to be upfront about what's going on so people understand what you're going through," Hailey explained. "And I think that actually opened up a lot of really important and amazing conversations."
"Honestly, I think the positive side of it all is that it brings us a lot closer because you guys are going through this together," she added. "You're there for each other, supporting each other and there's just something that really binds you through these times."
Justin, 28, shared a video on Instagram on Friday showing fans that the right side of his face was paralyzed as he was diagnosed with Ramsay Hunt Syndrome.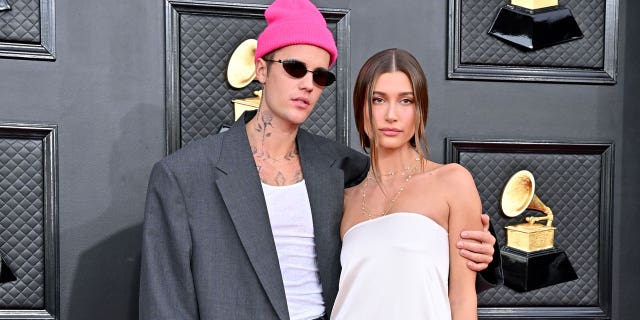 CLICK HERE TO GET THE FOX NEWS APP
The virus attacked the nerve in the singer's ear and face, according to Justin.
"For those who are frustrated with my cancellations of upcoming shows, I'm just physically, obviously, not able to do them," he said. "It's quite serious as you can see. I wish it wasn't, but obviously my body is telling me I need to slow down.
"I hope you understand. I'm just going to use this time to rest and relax and get back to 100% so I can do what I was born to do."
Justin recently canceled several shows in Toronto due to the health crisis. The musician was scheduled to perform June 7 and 8 at Scotiabank Arena.