NanoAvionics has unveiled a 4K satellite selfie taken by a GoPro Hero 7 as the company's MP42 microsatellite flew 550km above the Coral Sea and Great Barrier Reef.
Spatial selfies are nothing new. Buzz Aldrin took an image of himself on the 1966 Gemini 12 mission, and being able to get an image of the spacecraft can be invaluable when diagnosing problems.
The MP42 microsatellite was launched aboard a SpaceX Falcon 9 earlier this year and the camera (mounted on a space-grade selfie stick) took snapshots to demonstrate payload deployment verification techniques, micrometeoroid impacts and general fault detection.
And also to take impressive shots of the spaceship with the Earth in the background.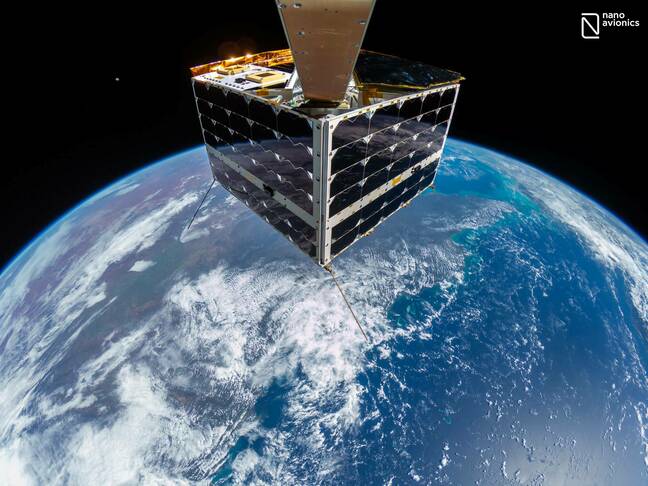 The microsatellite selfie… Click to enlarge. Source: NanoAvionics
The GoPro Hero 7 has undergone some modifications to make it fit for space. The device was disassembled and a custom case was made for its electronics. It had to undergo tests to ensure that it would survive the vacuum and temperature variations experienced during orbit, and software was written so that it could communicate with spacecraft systems.
Youtube video
The MP42 includes version 2.0 of the NanoAvionics payload controller. The hardware is a Zynq-7015 SoC (with an Arm Cortex A9 processor) with 256 KB of on-chip RAM and two banks of 512 MB of DDR3 RAM. It will take up to four microSD cards and the firmware can be updated in orbit. The operating system is PetaLinux.
The consumer camera was selected because space-grade cameras tend to take months of development time and can be very expensive. The large volumes of data (still and in motion) generated by the hardware was also a convenient way to demonstrate that the hardened Payload Controller 2.0 was capable of running advanced applications that required processing large amounts of data.
"Transmitting several GB of images and video while using the camera with pre-programmed starts and stops from the ground was as data heavy as it gets," said Ernestas Kalabuckas, CTO of NanoAvionics. .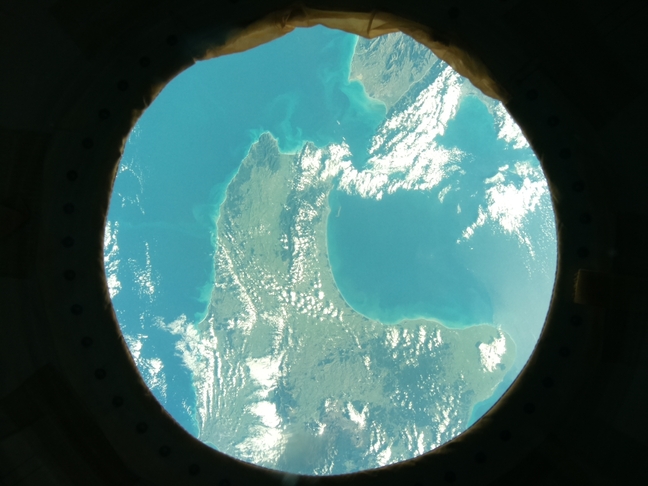 The Earth taken from the ISS by the AstroPi (ESA/NASA)
Taking pictures of Earth from space has taken on greater importance in recent years. In addition to being a boon for environmental monitoring, satellite imagery has been used in conflict monitoring. While NanoAvionics' microsatellites represent a relatively inexpensive way to get into orbit, there are alternatives for ad-hoc encoders – the high-quality Raspberry Pi 12.3 MP camera comes to mind, which went to the Station International Space Agency (ISS) with new AstroPi units (Pi 4 Model Bs with 8 GB this time) for the European Astro Pi Challenge 2021/2022, which is an ESA Education project carried out in collaboration with the Raspberry Pi Foundation.
NanoAvionics is confident that its satellite selfie stick and associated technology will prove useful as operators consider its uses. Vytenis J Buzas, Co-Founder and CEO of NanoAvionics, said, "In our increasingly visual culture, it is important that investors, students, customers and the general public see to believe. Millions of people watch rocket launches but barely see the satellites. moving into orbit or deployable structures in operation. This will change through live or recorded footage. ®